In light of recent protests and violence, especially the state-sponsored violence that was unleashed by a fascist would-be dictator last night in the nation's capital for a political photo-op that cleared peaceful protesters with tear gas and flash bombs, we must stop defending an economic system that believes that human rights such as health care are a priviledge of one's pocketbook, and not their humanity. This attitude is not limited to health care, but in the midst of a pandemic, it is imcumbent on us to begin somewhere.
The statement below from Dr. Adam Gaffney, President of the Physicians for a National Health Program (PNHP) rightly states that police violence and racism are public health emergencies, must be understood from an historical perspective as well.
In my post, Why The US Doesn't Have Universal Health Care – It Is Not What You Think, the reluctance of the US to implement universal health care is tied to Southern White racism.
So, those whose career or jobs depend on the status quo, and you know who you are, are  standing in the way of change or defend the status quo, are the ones who can bring change, or else change will be made without you.
Here is the statement:
June 2, 2020

Statement from Physicians for a National Health Program:
The horrific murder of George Floyd at the hands of Minneapolis police has sparked protests nationwide. Physicians for a National Health Program (PNHP), an organization of more than 23,000 doctors who support Medicare for All, denounces police brutality and racism in all forms; demands immediate steps to ensure racial justice at all levels of government; and calls for racism and racial health inequity to be treated as public health emergencies.

"The murder of Floyd," said Dr. Adam Gaffney, president of PNHP, "is yet the latest example of the pervasive racism that sickens our nation. It is emblematic of the deeply entrenched system of institutionalized racism that afflicts both our criminal justice and health care systems."

Police violence is a public health emergency.

Police violence is a leading cause of death for young men of color. Black men in particular face a 1 in 1,000 chance of being killed by police, and are 2.5 times more likely to be killed by police than are white men. Over-policing in communities of color and sentencing disparities mean that in the U.S. — which has the highest rate of incineration in the world — Black Americans are incarcerated at a rate that is 5.1 times that of whites.

Mass incarceration imposes a particular threat to health during the COVID-19 pandemic given crowding and poor access to health care in these facilities. PNHP has previously joined other groups in calling for immediate actions to safeguard the health of prisoners during the COVID-19 pandemic, including early release.

Racism is a public health emergency.

The current COVID-19 pandemic has laid bare the deep inequalities in our health system, as Black Americans are more than twice as likely (and in some states seven times as likely) to die from the virus than whites.

"Racial inequities have, for too long, been tolerated and accepted as normal in this country," stated Dr. Susan Rogers, president-elect of PNHP. "The overt brutality displayed by police makes this clear, but these inequities extend to health care, housing, and education."

Compared to whites, people of color are more likely to be uninsured, face barriers to care, and suffer and die from preventable health conditions like diabetes, heart disease, and cancer. Black families are also three times more likely to live in poverty compared to white families, and twice as likely to be food insecure, factors known to contribute to poor health.

PNHP is committed to fighting all forms of racial inequity, including the structural racism that puts Black people at substantially higher risk of police violence and incarceration, and a broken health care system that denies patients of color the right to health and health care.
Now more than ever we must speak out against all acts of racial injustice. Here are a few ideas for what you can do today:
Support racial justice organizations in your community with your time or financial resources.
Educate yourself about racial disparities in health care by exploring PNHP's TOOLKIT on racial health inequities, which includes materials for hosting webinars, a guide for writing letters and op-eds, talking points, and materials to share on social media.
Commit to educating your colleagues on racial justice with this slide show and with tools for a Grand Rounds presentation.
Please join me in demanding an end the scourge of police violence, as well as racism and discrimination in all its forms.
Sincerely,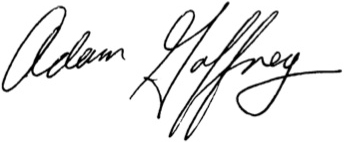 Adam Gaffney, M.D., M.P.H.
President